Ultherapy - High Intensity Focused Ultrasound (HIFU face lifting) State Of The Art Face and Neck Lift
Ultherapy is a non-invasive skin tightening and rejuvenation procedure that has become extremely popular in aesthetic medicine and as new and exciting treatment modalities continue to evolve we can see patients achieving excellent outcomes and in many cases circumventing the need for traditional cosmetic surgery.
Since its inception several years ago, Ultherapy or High Intensity Focused Ultrasound (HIFU) has proven itself as an impressive aesthetic device achieving significant skin tightening and lifting effects in the face, neck and various body regions.
Here at Skin Body Health we have the latest innovative technology for Ultherapy HIFU skin tightening available in Sydney. The Renova device is the latest technology from Italy and gives the advantage of no pain, no downtime and no risk of damaging delicate tissue. We pride ourselves in keeping up to date with the safest and most effective modalities and techniques to keep you looking fresh and young.
The exciting new concept works without damaging the skin and its surrounding tissues. Ultherapy is a high intensity focused ultrasound that is transferred into deep structures such as the deep dermis, boundary layer of the deep dermis and subcutaneous fat, fibrous tissues of subcutaneous fat, and fascia. Once the areas have been treated the healing process takes place in these deep dermal and fascia layers for several months and a gradual lifting and tightening effect can be achieved.
The main advantages of Ultherapy are that it allows the clinician to perform a non-invasive face-lift without damaging the epidermis.
With Ultherapy there's no downtime, no foreign substances, no radical change, just a healthy revive on the inside for a natural, noticeable effect on the outside.
You can go about your day after a single 30-90 minute procedure. You may notice a short-term "boost" but the natural process of creating new, more elastic collagen builds over time—much like the effect that exercise has on building muscle (but without the multiple workouts!).
How It Works
Ultherapy lifts and tightens skin for a non-surgical face and neck lift. It is a new type of non-surgical, non- invasive procedure and with our new state of the art technology far more comfortable for the client than previous modalities.
Ultherapy uses focused ultrasound and the face's own natural healing process to lift, tone and tighten loose skin on the brow, neck, under the chin, and even the chest and body areas.
Utilising the power of focused ultrasound to target depths in the skin without damaging the surrounding tissue and requiring no downtime. Watch the video to learn more..
Scientific Studies
A study performed by the Annals of Dermatology on 20 patients experiencing facial laxity and skin wrinkles showed that all 20 patients were very satisfied to extremely satisfied with their results. Read Full Article Here
J Am Acad Dermatol conducted a study on 36 patients using HIFU for brow lifting and found an average lift of just under 2mm 90 days post treatment. Read Full Article here
Intense Focused Ultrasound Tightening in Asian Skin: Clinical and Pathologic Results. Nasolabial folds and jaw lines were improved in all patients. Subjectively, 77% of patients reported much improvement of nasolabial folds, and 73% of patients reported much improvement at the jaw line. Read Full Article Here.
Media Frenzy
Ultherapy feature on "The Doctors" with amazing results!
Plastic and reconstructive surgeon, Dr. Leif Rogers, treats a patient with Ultherapy on The Doctors. He explains to host, Dr. Drew Ordon, how HIFU works to lift and tighten the skin, pointing out the brow lift benefits.
Watch the video to see the Ultherapy before and after photos of the patient in the segment!
Dr oz talks about how Ultherapy is the best alternative to a surgical face lift!
Ultherapy Skin Tightening May Be Used For...
Chest wrinkles

Under eye bags and wrinkles

Tummy tightening

Arm tightening

Knee Lifting

Thigh Lifting

Permanent reduction of fat pockets
Lifting of the lower face and jaw line

Neck lifting and tighening

Brow lifting

improvement of hooded eyelids through brow lifting

Lifting of jowels

Improvement of nasal labial folds

Double chin and turkey neck
Before and Afters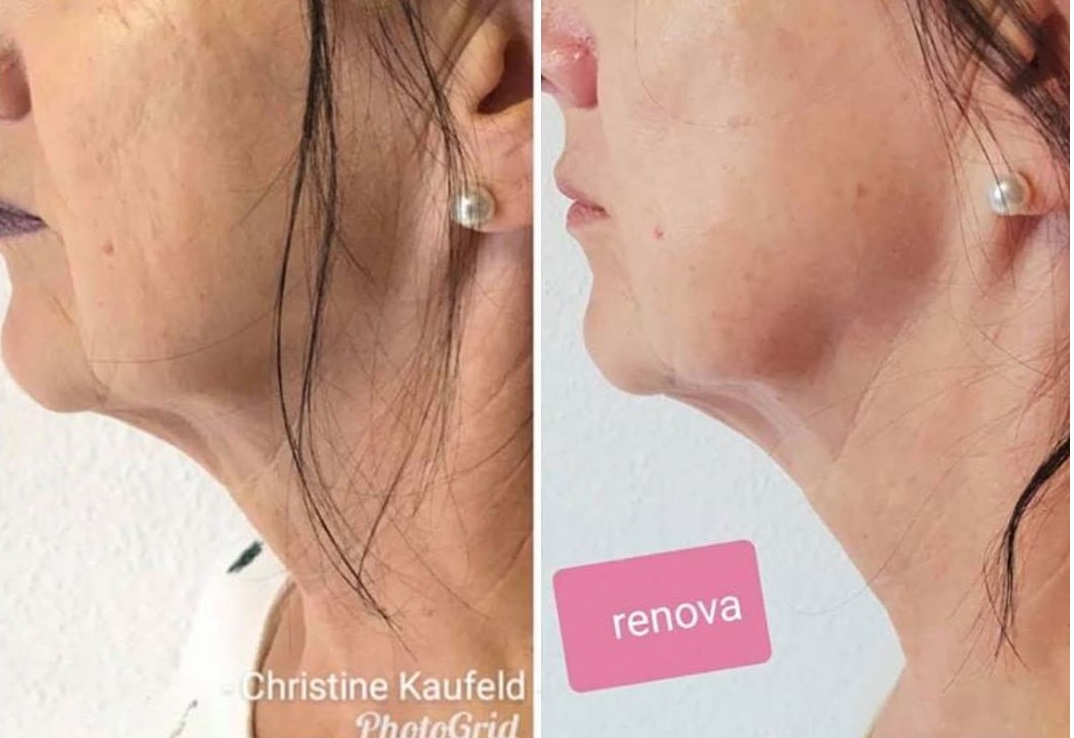 Introductory Offer, 25% Off Use Code HIFU25 at Checkout
Buy Now & Use Within One Year
Pricing
Skin Body Health is one of the most well respected, reputable laser clinics in Sydney. This hard-won reputation is the result of years in the laser industry, perfecting our skills, and ensuring we always use the very latest technology and the most experienced people.
Our laser clinic offers the best, most permanent solutions to common skin and body problemsl, using the very latest international technology.
All our treatments are carried out by a fully-qualified laser technician with over 10 years experience.
Skin Body Health believes high standard treatments should be accessible to everyone. For this reason, our clinic offers the best prices in Australia, without sacrificing quality.